Do U know that there is a big competition of prop firms in offering trading accounts from 5.000 to 100.000$ , to 500.000$ , to even 1M $ ?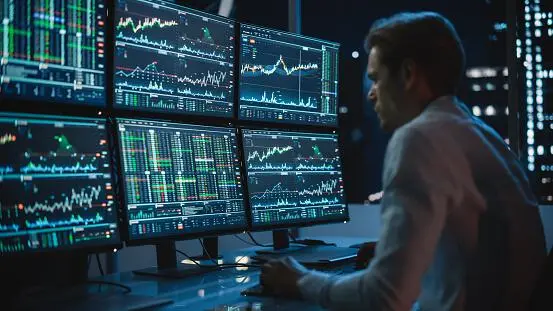 What is the best new hack for reaching higher gains in 2022 in trading? When a trader has a feeling that he/she has already the skills and is ready to enter financial markets, he/she has to find then, the right trading account that fills the requirements to reach the targets easily. Let us discuss Trading a Personal Live Account and funded account from Prop Trading Firms in 2022. When Trading as a prop firm-funded trader, the capital amount which is being offered is extremely big, especially to novice and beginner traders. Trading Forex/crypto/CFDs/Indices is a serious business, the trading prop firms are the best to know that as they accept to fund someone such amount of money. To be a good trader, you do not need to pass some school clarification because trading is job, an art that needs more dedication, discipline, focus, and skills. You can find master traders not holding any degree.
Nonetheless, some requirements and rules must be followed in trading prop firms accounts. Most of the rules rely on profits target and drawdown limits.
We will look at some rules of some prop trading firms accounts like FTMO, MFF, etc. They may not be many but adhering to them will make you a funded trader in the small winning team milking the markets like crazy. Whereas if funded of 100-400k $ even 10% a month you are making minimum some 10.000$ per month.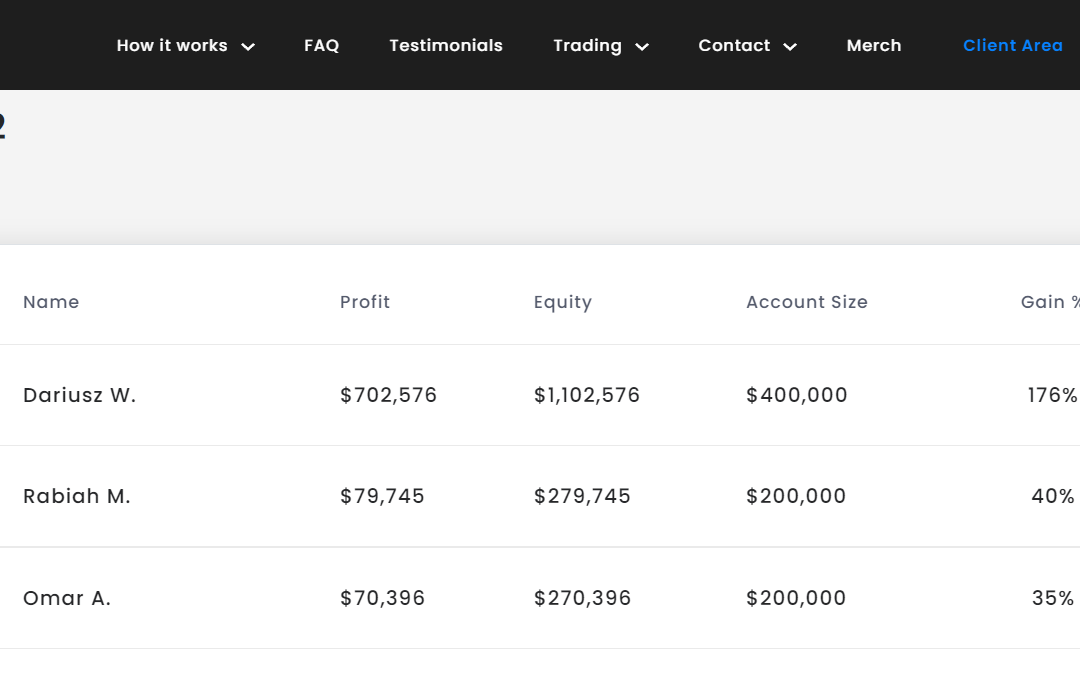 To get the idea of what we are trying to explain, as we are writing this post, the FTMO leaderboard shows one trader who is recording a profit of 700k $ on his 400k $ funded account.
This trader named Dariusz has made a gain of 176% of 400.000$ account in a month until this 07/07/2022. Furthermore, the question that comes first is how much did he invest to get that profit of 700.000$ in one month.
Meanwhile this trader reached the 350% profit at the date of 21/08/2022, meaning more than one million US dollars profit in one month, still going.
That is to say, the only investment for that profit equals 2160 Euros and Skills.
However, let us discuss the differences and benefits of trading personal live accounts and trading proprietary firm account.
What is the best broker to trade for a day trading trader?
First of all, why do we focus on one style of Day Trader? Of course, our goal is to make trading our life job. A Day Trader is active trader every day in the market with the purpose to be profitable in long term.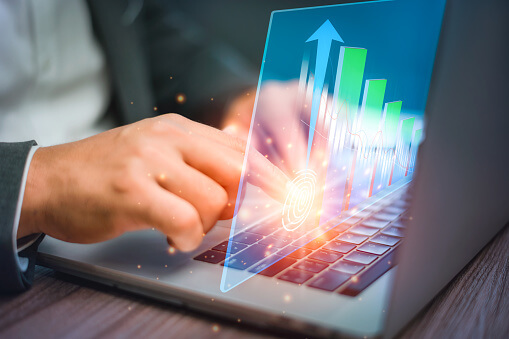 In Pipstars TG, we aim to form and help those interested in trading to become successful full-time traders with a very clean and simple strategy that fits each one personality.
With our experts' knowledge, we have gathered information about trading a personal account, prop capital, and which prop trading firm can be your right pick to achieve financial freedom.
We will not go in deep into the benefits and cons of the different trading accounts for a Day Trader.
A live trading account can be any investment account containing securities, cash, or other holdings. But for us forex and crypto traders, a live trading account is different to demo account. We name it again a real trading account because it consists of real money.
The capital you invest in order to trade in financial markets. Most commonly, a live trading account refers to a day trader's primary account. It is an account you open to the broker and funds with your money to allow you to trade in financial markets price movements.
Nevertheless, to trade your live account, you will need to put some money into it.
When the price is selling, you should then get in the sells to profit and buy when the asset price movement is buying. Otherwise, you get in the losses.
So, our job task is to put SELL and BUY orders on a trading account, get profits and get profit by doing that. You can open an account personally with the brokerage or you can get the account from the trading proprietary firm which offers accounts with very big capital with some conditions which apply.
The good news is there is a very big competition among trading prop firms to get the best-skilled traders. As traders then we got two ways to profit from financial markets whether with a personal live trading account or with a funded account from a trading prop firm.
Let's get to understand the pros and cons of those 2 styles of accounts and how we can make a good choice.
Trading a Personal Live Account- A Brief Overview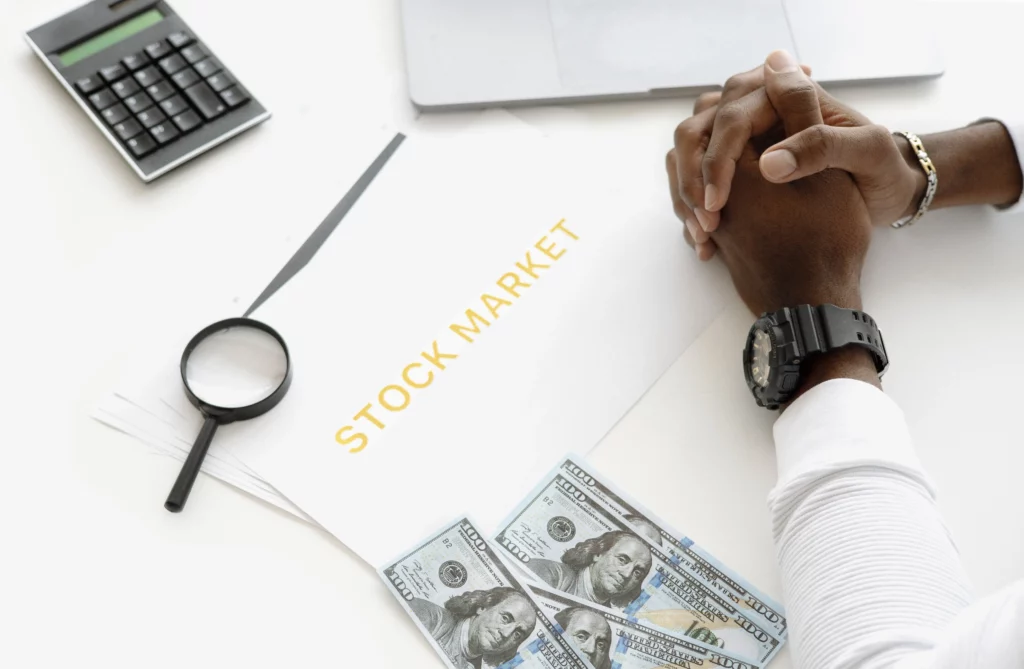 A personal trading live account is a created and funded account to trade from the broker.
Thanks to the Internet which allowed now anyone with a connected device to the Internet to be able to place a trade in financial markets. Once, it was the domain of large banks, multi-national corporations and hedge fund managers. This openness to the financial markets with the Internet, has effectively opened up the forex market, the largest capital market in the World to many retail traders.
And then, let's say also that we observe to the rise of numbers of individuals interested in trading and investing as well as online forex, CFDs and crypto brokers. This year 2021-2022 has been a record because of pandemics, regarding to Bloomberg.
Furthermore, a trader has to pick a good and honest broker to handle his online forex trading account. So, a deep analysis of different brokers is needed. For example, if a trader is used to put his/her tight stop losses on his/her trades, he may need a broker low spread and low commissions.
For me, IC Markets is a good choice for as it fits my trading routine. Why? Because it gives me a low spread for my traded pairs. For EURUSD, I easily use stoploss of 1-3 pips and get not stopped out mostly because of spread.
So the personal live trading account is a financial account similar to the accounts you have with a bank. You open an account with a broker and you deposit your preferred funds to use in trading with the brokerage. Then, once money is on your brokerage account, you can put the money to trade using the brokerage's trading platform mostly MetaTrader 4(MT4), MetaTrader 5 (MT5) or any other available trading platform. My preferred broker for trading cryptocurrencies and forex assets is IC Markets.
Why IC Markets and why it fits our trading plan?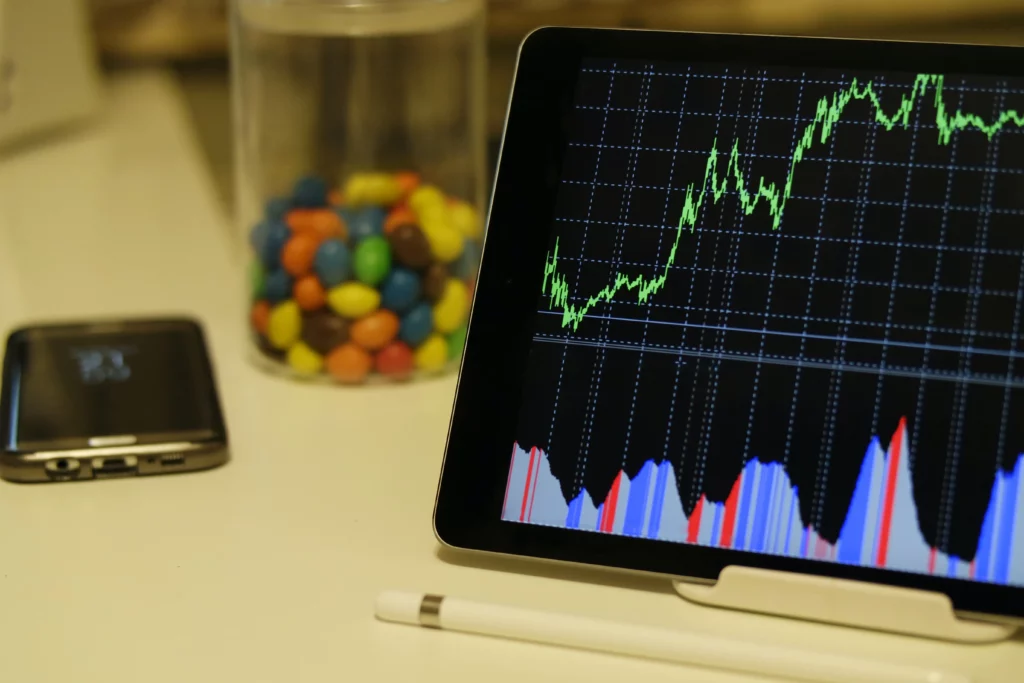 As also you can find more information on how this broker attired many traders especially those trading CFDs, crypto, and Forex here.
IC Markets is the broker that has low spread prices and it fits me personally as day trader I am used to using tight stops to my trades while I take many positions during the day. So, the spread is not a problem at all.
I like their support and deposing/withdrawing quick process. But if any other presents with best services I can join. If you have any ideas, feel free to share in the comment section below.
If you wish to discover our trading strategy based on pure price action in forex and crypto, join us or just opt to learn the strategy if you consider yourself as an advanced trader.
Proprietary Trading Firms- A Brief Overview
Proprietary trading companies or firms train and hire experienced and professional traders and invest their finances through these professionals. Depending on the company's reputation and position, you can have funds ranging from $500 to millions. You can use your experience, various trading tools, and techniques to profit from your money. For each profit, you can have your commission or variable profit splits.
Trading as a prop firm funded trader, you will earn for sure much money…because of big capital trading account.
There are approximately 10 million forex traders in the world today. 3.2 million are in Asia, and 1.5 million each in Europe and North America. 1 in 10 people currently invest in cryptocurrencies, many for ease of trading, CNBC survey finds. More people are jumping into cryptocurrency, many because of how easy it's become to trade digital assets.
Various prop trading firms are operating in the industry that enables individuals to join and trade and earn profits for their assets. Many people hire professionals to trade their prop capital amount. Such firms allow you to trade in Crypto, Forex, and other commodities, including indices, bonds, metals, stocks, and futures. Trading funded accounts will help you then trade big capital and prove your profitability and discipline.
What is Proprietary Capital?
A Proprietary Capital is a prime amount invested by the trader through professionals and experienced traders. They make a profit from this capital and earn commission from it.
In other words, when a proprietary trading firm invests in commodities, stocks, bonds, and other financial instruments, that amount is known as Proprietary Capital.
8 Top Proprietary Trading Firms in 2022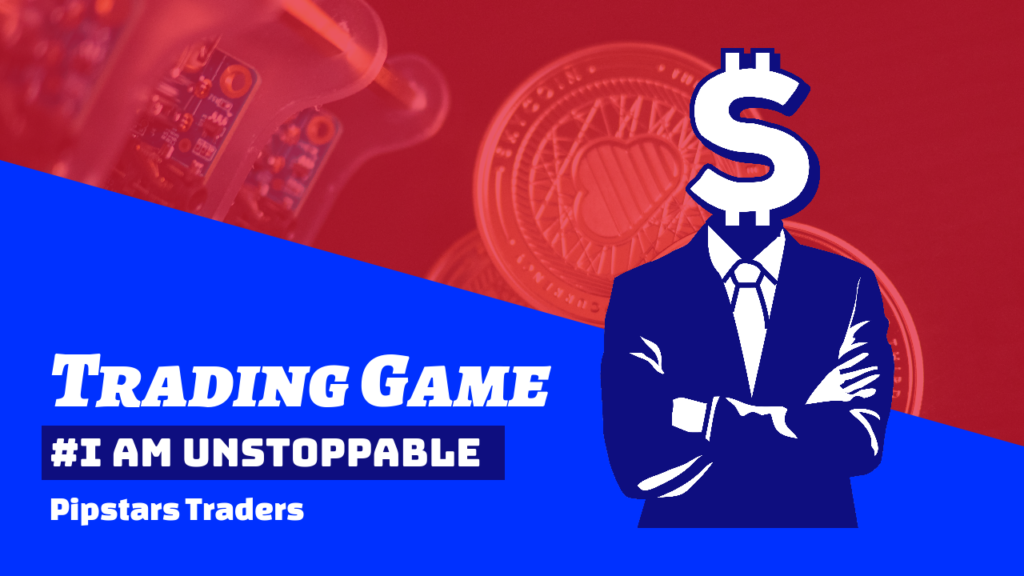 Our professionals have researched the 7 top prop trading firms in 2022. If you want to trade your account and make noticeable profits, you can join any real-life trading firm and start earning by staying home.
Discover our SMT trading strategy in just 15 seconds to make wise trading decisions.
Here is the list of 7 top Prop trading firms in 2022 you should know about:
MyForexFunds- Suitable for People Who Want to Skip an Evaluation
MyForexFunds is one of the new prop firms founded in July 2020. Technically, they offer three different structures or levels, depending on your expertise and experience as a trader. They also have packages for young to expert traders.
Different types and sizes of accounts are really attractive at very low prices, follow the MFF website to discover.
Moreover, the firm's location is Canada, Ontario, and Toronto, which deals with Indexes, Forex trading, Metals, and Commodities. Also, the initial balance is $10,000 with refundable registration fees and profit-sharing up to 85%.
Features:
Offers various plans and packages to fit your requirements.
Learn about resistance and support and risk management.
Funding for beginner traders with the highest profit sharing and flexible trading rules.
Overall max 12% and Max daily DD 5%
Fidelcrest- Suitable for Crypto Experts
Another pick from our experts is Fidelcrest, a globally recognized prop trading firm. Its headquarter is located in Nicosia, Cyprus. It is known as one of the best firms for Forex trading. Get more information about Forex trading here. The firm is equipped with skilled and expert traders capable of meeting the requirements after accessing accounts with real funds; thus, they can make a difference in living.
Technically, the firm offers to trade in a broad range of account sizes and offers options to accommodate all types of traders with different levels of expertise. The initial balance is $50,000, and the profit split is 90%.
Features
The profit target for MicroFX is 5%
Offers relaxing options for new traders.
The maximum limit for trading funded accounts is up to $1,000,000.
Requires min 10 days of activity per period.
FTMO- Suitable in Terms of Security
FTMO is actually considered to be the first prop trading firm with a large number of retail traders and experience.
It is suitable for those Forex and crypto traders willing to make their trading profits trading big accounts up to 400K $. We showed here one of the FTMO traders who made 176% of his funded account of 400K $ which is around 700k $ profit.
Subsequently, the firm's location is the Czech Republic, and an initial balance of 50k balance for $345 and a 25k balance for $250 with a profit split up to 90%.
Features
It offers accounts with a worth of $10,000 up to $400.000
Simple two steps evaluation.
Holding positions and News event real-life trading overnight.
It provides the facility to use EAs, trade discretionary, and hedging.
The leverage ratio is 1:100, and time pressure is normal and aggressive depending on the situation.
City Traders Imperium- Suitable for Gold, Indices, Forex Trading
It is a London-based trading firm popularly known for offering Forex trading. It provides one of the industry's best educational offerings and scaling programs. The initial balance requirement by the firm is from $10k – $70k, with the profit split up to 100%.
Features
Time pressure is a minimum of 30 ATD during the period of evaluation.
Hedging and EAs are allowed.
Weekends, holding overnight, and news trades are allowed.
Evaluation time is about one year.
The5ers- Suitable for All Traders
The5ers is a famous trading firm for Forex trading. From beginners to experts, it offers excellent packages for all of them. To join this firm, a trader only needs to prove that they have expertise in the trading business and can trade, stick to their plans, and maintain a consistent behavior.
Furthermore, they offer three models to prove your credibility and get profit splits up to 100%. The firm is based in Israel, and the initial balance depends on the model you choose, ranging from €85 to €745.
Features
One-time fee investment only.
Quick funding to real accounts.
Get access to the victorious trader's community to share your ideas and thoughts.
Leverage ratio 1:30 or 1:6, depending on the model you choose.
Hypergrowth scaling till $4m.
Leeloo- Suitable for Skilled Traders
Leeloo trading firm is our expert's another pick. It is a reputed business trading firm offering transparent packages to facilitate funding and trading processes. The funding phase lasts from 10 days to an unlimited period, though you must not violate their rules and regulations with the initial balance is $100,000.
Features
Freely trade with your trading strategy.
Single login for multiple accounts.
Ten days of minimum trading.
No limit for withdrawal after one month of trading.
Complete freedom to trade with full-size accounts.
8. The Funded Trader (TFT)
This prop firm is suitable for forex pairs trading ,some crypto and indices. It has different sort of challenges like Standard, Royal and Swing. The max account to be taken is 400k$. Feel free to follow their The funded Trader Website.
Some of their features:
Challenge Leverage: 1:200
Minimum Trading Days :5
Phase 1 Target (35 Days)
Phase 2 Target (60 Days)
Max Loss :12%
Max Daily Loss :6%
Profit Split : 80% | 90% with Scaling
Wrapping Up
Recently, we see a very huge number of trading prop firms offering attractive price for challenges and even high-profit split of funded accounts in favor of the trader. Trading funded account offers a possibility to be rewarded with big profits as stated above. You can choose between many prop firms like E8 Funding, FTMO , MFF, TFT, TCP, etc.
A trader has to get to do his own research to find which prop trading firm has rules and concept aligning with his trading style. Once, you trade with Pipstars TG styles, you will have to pick one style and set rules that go in accordance with the supposed trading firm.
For example, for our 15s Trading strategy that helps us to day trade with tight stop losses 0.4pip to 2pips.
FTMO, TFT, E8 are very suitable for our 15s strategy because of their low spread and commissions. We still do some research every day. However, note first, you have to know your personnality and test it in real market , that is what we teach in PIPSTARS TG.
Our overal trading plan is based to risk very low and let the runs run in the most profits.
Joining a prop trading firm has many benefits like you can start earning with the minimum threshold amount and get free training for trading. Moreover, you can have a direct excess to exchange with no conflict of interest between the company and a trader.
You cannot become a funded trader unless you prove your credibility and expertise. Trading funded accounts can help you achieve easily your goals. However, consistent efforts can make you one of the expert traders and help you to get financial freedom.
In Pipstars TG, we strive to make trading our real job. You can join us to be among successful day traders with one proven, simple and longterm consistent trading strategy.
Interested in discovering the real turns in the trading business, be an active day trader, with a very clean strategy proven to be successful in the long term in any condition of the markets, join us and click below to discover.
We have been following the new and old trading prop firms. We will be releasing our updated BEST 8 NEW PROP FIRMS after every 3 months based on performance and clarity.